The World Cruise Experience – Part 3
Why Take a World Cruise?
You see World Cruise advertisements in your mail and wonder, who takes a world cruise. It could be you. You wonder why take a World Cruise and for this look to reasons given by those who do. Some repeatedly.
First let's define a World Cruise. All cruise lines move their ships around the globe for the seasons. When people ask when is the best time to cruise to a certain location, the answer is, when ships are sailing. Masterminds of itinerary planning must start with an Old Farmer's Almanac. They seek to be in waters at optimum times each year.
Cruise lines dedicate ships to repeat itineraries in popular places, such as Caribbean in winter and Mediterranean in summer. Far East Asia is an area of growing popularity for positioning ships in warm seasons. Luxury cruise lines take one ship of the fleet and designate it as having a non-repeating itinerary, as it cruises the globe. This is your World Cruise.
World Cruises are offered on: Oceania, Crystal, Viking Ocean, Regent Seven Seas, Silversea, Seabourn, Princess, Holland America and Cunard. Oceania and Crystal sail roundtrip from Miami and Regent Seven Seas sails roundtrip from San Francisco. For those who like to avoid international air travel, these World Cruises are a dream.
There is more to a World Cruise itinerary than simply a float around the world. On a 160, 200, or the record World Cruise of 245 days on Viking Ocean, itineraries include intimate port experiences not included on shorter voyages. There are more overnights in port, or double overnights, such as in New York City, San Juan Puerto Rico or Santiago, Chile on the Viking. Two nights and three days in Santiago allows guests to visit wineries in several appellations. Cruise lines are not so much competing between them, rather with land travel. A World Cruise offers opportunities for in-depth land experiences without wasted time in logistics of moving city to city by bus, or plane, and changing hotels.
World Cruise itineraries are comprehensive, yet vary in each line year to year. The same ship may take a northern route one year and southern the next. The key is to follow the seasons. Oceania Insignia sails from Miami in early January 2020, and heads west through the Panama Canal to pick up World Cruisers in San Francisco, then goes south around South America to be in Ushuaia in its warm season, before heading to West Africa, the Indian Ocean and Southeast Asia. By the time Insignia reaches Japan, weather will be optimum for cherry blossoms. Then the ship heads to Alaska during warm weather.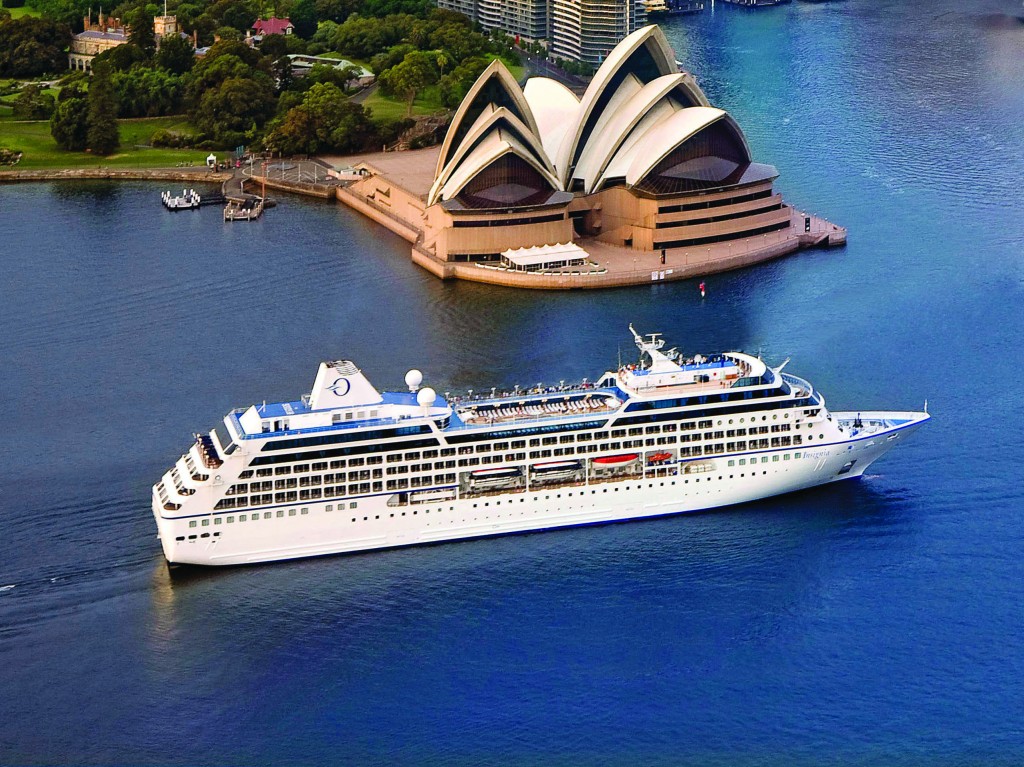 There is an exclusivity factor on a World Cruise. Taking a World Cruise requires having time and resources. Half or more of guests on a World Cruise ship will be enjoying the full world itinerary. Of those guests, many will be repeat World Cruisers.
Some guests on a World Cruise consider the ship their winter residence, an alternative to a condo in Florida. Other guests tell me they sold the family home to downsize in retirement and are treating themselves to the ultimate cruise experience. One lovely couple, who I look forward to seeing again this year, decided to redirect funds from a second home to booking five World Cruises. They calculated that a second home has acquisition costs, plus ongoing maintenance, so World Cruises are pure enjoyment without absentee concerns.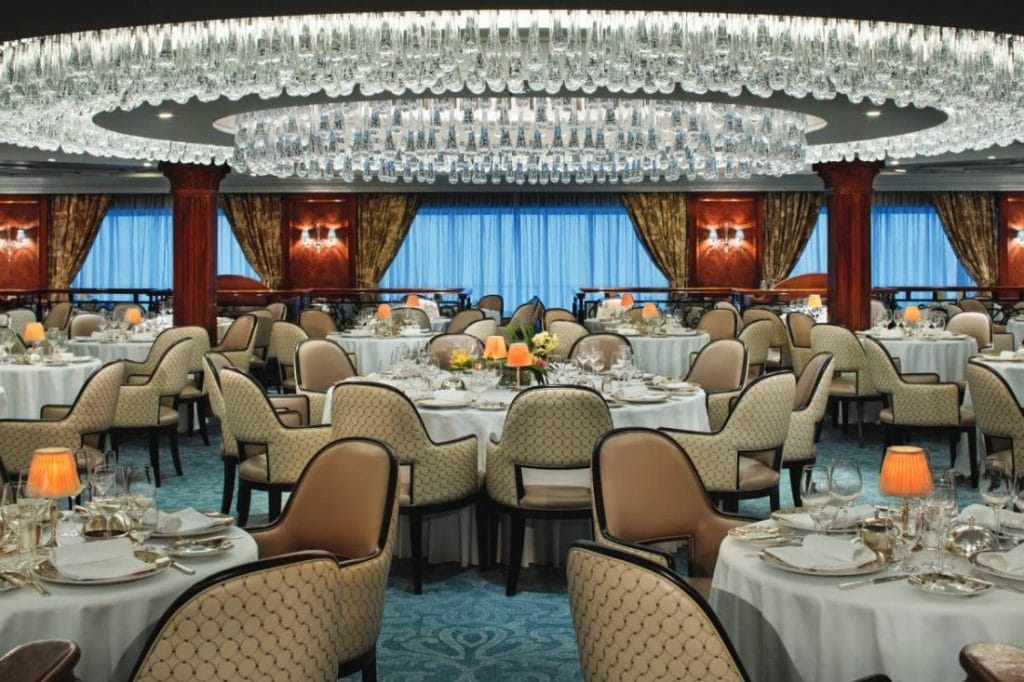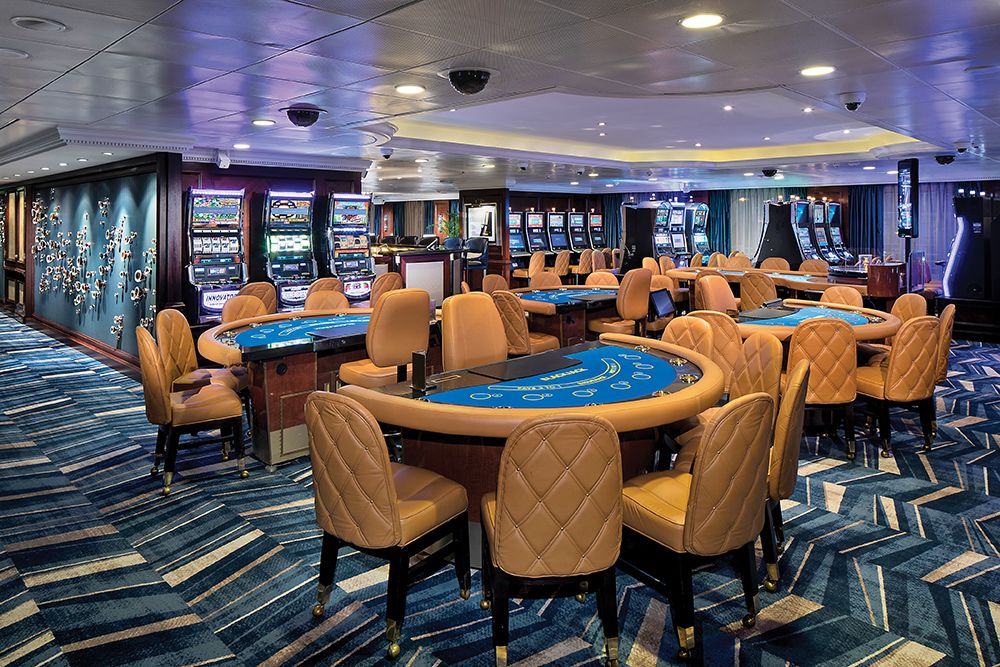 Although the fee for a World Cruise typically begins at about $50K per person, the cruise is the equivalent of about ten cruise segments. For people who put off travel and want to catch up on travel experiences, a World Cruise is ideal. Think of all the airport experiences missed, including flight delays and lost luggage. On a roundtrip World Cruise, the almost door-to-door travel is indeed fabulous.
Consider that the fee for a World Cruise includes, in addition to room and far better cuisine than in most senior residences, plus the expected world travel and entertainment throughout the day, some medical and laundry benefits. As my mother advised me, you dress for dinner and a show and there is no driving and parking. You just enjoy life.
Whether you take a World Cruise, or opt to join the ship for a segment of unique port access, a cruise is always a good choice for travel. Walk Amazon rain forest or shop in Hong Kong, then return to your air-conditioned ship, where the menu is in English. Make your stateroom your home and enjoy the changing view.
Follow my travel blogs on the 202o Oceania Insignia World Cruise and 2020-2021 Viking Sun World Cruise. I look forward to seeing familiar faces and meeting new travelers. Picture yourself as one of the guests.
If you want to learn more about Sherry Hutt's adventures check out one of her books on Amazon.com