Cruise Lake Nasser on Prince Abbas for an Intimate Experience with History
Over 200 river boats now sail the Nile River in Egypt. The highlight of a Nile River cruise is a visit to the temples of Luxor and Karnak, so close to the river and joined by the Avenue of Sphinxes. Three boats are currently sailing on Lake Nasser, the lake created above the Old Dam and Aswan High Dam on the Nile. Around the lake are impressive temples built by New Kingdom Egyptian Pharaohs and Nubian Lords, followed by late pharaohs and Romans. Fewer boats on the lake allow an intimate view of ancient history.
Lake Nasser is 300 miles long and 150 feet deep. Width of the lake varies with the seasons. Begun in 1898, and complete in 1902, then enlarged in 1912, is the Old Dam. The Old Dam moderated flooding in the precious growing region of the Nile Valley. In 1964, the Aswan High Dam was created, with Russian funding, to bring power to 100 million residents of Cairo and Giza. An estimated 100,000 of the local Nubian population were displaced, accelerating assimilation of the once great Nubian civilization into Arab Egypt. Significant ancient sites of Egyptian/Nubian culture, notably Abu Simbel, were rescued by an international effort, headed by French Minister of Culture, André Malraux. The people and places of Upper Egypt, northern Sudan and southern Egypt today, are deserving of their own stories.
In November 2019, less than fifty guests boarded the Prince Abbas, a classic style lake boat, with a capacity of double that number, for a four-day sail around Lake Nasser. Lake cruises make possible visits to remote ancient sites in Nubian territory, all beneficiaries of the epic rescue effort to save history from drowning in rising water of the lake. Of twenty-seven companies licensed to sail on the lake, seven are currently operating, with three boats in the water since political unrest in 2011. Boats on Lake Nasser are limited to 65 cabins each, guaranteeing that there are no crowds in the temples surrounding the lake.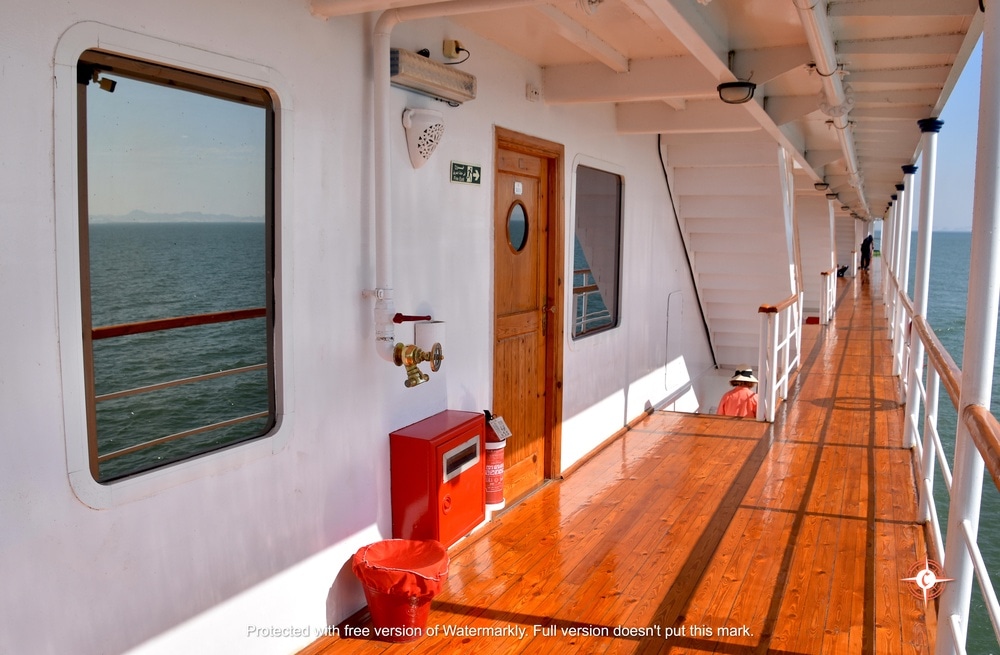 Politics of marking a presence in Upper and Lower Egypt caused pharaohs of Lower Egypt, in the Nile Delta, to erect impressive temples in Nubian Upper Egypt 3,000 to 4,000 years ago. Politics in the United Arab Republic of Egypt allowed creation of Lake Nasser to provide hydro-electric power to Cairo, despite impact to the Upper Nile Valley. Egyptian politics in 2011 ceased tourism, until demand of Egyptians for stable, responsive government allowed resumption of tourism in 2018. Slowly, tourism is building.
The Prince Abbas, named for a royal in the waning days of Ottoman Egyptian royalty, is operated by Movenpick, for Accor, a French hotel conglomerate. The 1998 iteration replaced the original 1890 Prince Abbas operated by now defunct Thomas Cook. The 19th century boat had two guest decks, with the bathroom for ladies on the upper deck and the bathroom for gentlemen and crew on the lower deck. The 20th century Prince Abbas retains the polished wood, old world style, with an all-male crew. Each guest cabin now has a private bath and air conditioning. Guests can still smoke a water pipe on the screen-enclosed, aft deck. Both boats were assembled lakeside. There is no water access over which to transport a large vessel.
On the bridge, Captain Mohammed Mortada surveys the lake he sailed for twelve years prior to given command of Prince Abbas. Seated cross-legged on a high chair with a large cushion, white turban in place and in galabia uniform, he surveys the lake for possible dust storms, assisted by the latest navigational technology. Nearby incense burners are only decoration. Fortunately, dust storms, which can reduce visibility to zero for hours to a day, are few in tourist season, which runs October to March, the so-called cool season.
The water and surround of Lake Nasser comprise an environmental protected zone. Fishing for tilapia is restricted. Neighboring Ethiopia has plans to build a dam on its portion of the Nile, which will change flows into Lake Nasser and impact operation of Aswan High Dam, while the new lake is filled. Hedging against the unknown, Egypt has increased levels on Lake Nasser to capacity, not knowing what the winter rain will bring.
While the politics of co-management of the Nile rage in Egypt and Ethiopia, my fellow guests on the Prince Abbas were treated in relaxing royal style by General Manager Nasar Hashem, a Viking River Cruises veteran. Each day Prince Abbas secured to boulders, and allowed the few guests an opportunity to visit sites of ancient Egyptian-Nubia, where the only other occupant was a singular trinket seller. When Abu Simbel came into view, there was an opportunity to see the colossal site from the deck, at close range, before adoring crowds arrived by a flight from Cairo.
Now is the time to visit Upper Egypt by a boat cruise on Lake Nasser, where the lack of crowds is a rare treat in otherwise heavily visited Egypt. Peace in Egypt is stabilizing. Tourism is increasing. Little known Upper Egypt holds small temples of great grandeur, waiting for those who seek to experience intimate moments with history.
Stories of Egypt and Nubia will appear in forthcoming Cruise through History©, Itinerary V – Ports of Arabia to the Atlantic. Released Cruise through History© Itineraries are available on Amazon.com.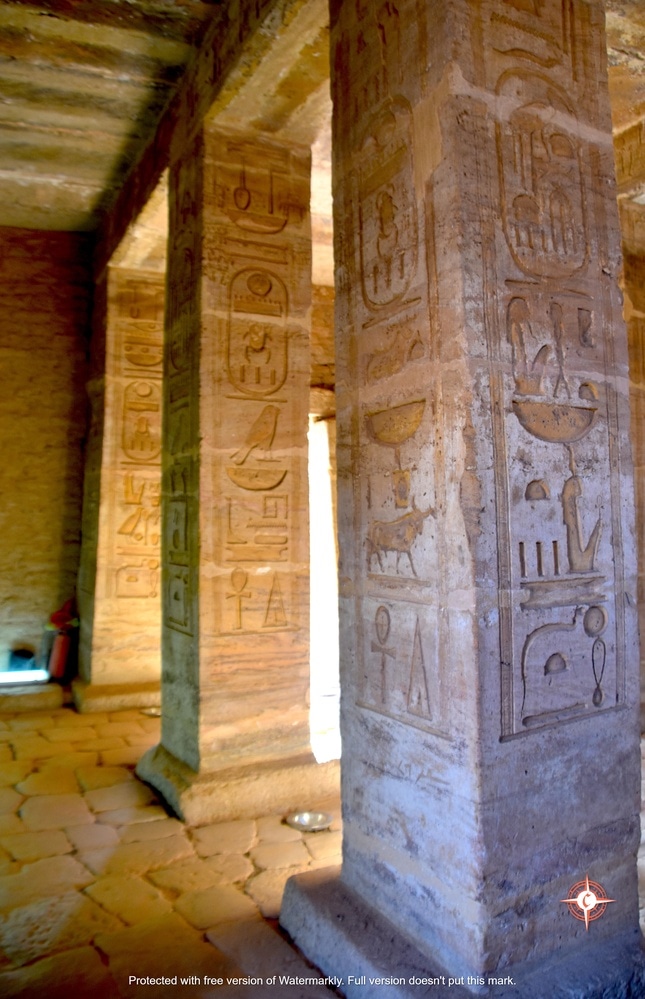 If you want to learn more about Sherry Hutt's adventures check out one of her books on Amazon.com