Cruise through History Itinerary 12 Ports of the North Sea – Now Available!
Announcing Release of Cruise through History© — Itinerary 12 Ports of the North Sea, on sale now
Read Cruise through History stories before you take a cruise, when planning travel, or just dreaming of travel. The stories are all well-researched and true, yet they are entertaining and fun. History in school was never like this. 
Once again the stories are distilled from hundreds of source materials, mined for the fun facts of saints and soldiers, who bequeathed the landscape of castles, cathedrals and monuments of culture visited on a typical cruise itinerary. Accompanied by hundreds of photos and original art to illustrate the stories, go beyond where guide books take readers, to deepen enjoyment of your travels. In Cruise through History stories, meet inspiring characters from history.
This Itinerary begins in Brugge, Belgium, the first true World Metropolis. Brugge, rather than Bruges is used here, as Bruges was a Dutch moniker and Brugge is Flemish. Brugge was a major center of North Sea commerce, when cities of the Netherlands were still hamlets among shallow waters. So much wealth poured into Brugge from the eleventh century, that merchants were able to build palaces to rival royals of the time. In Brugge, the Dark Ages were never dark. They were filled with gilded housewares, in opulent halls, along streets and canals of elegant homes. In this story follow the rise, abandonment and rediscovery of the most popular visitor site in Belgium.
That Brugge remains unscathed after two world wars is miraculous, given that the city is in proximity to some of the most contested turf in the world, the site of numerous battles over a millennium. In the story In Flanders Fields, revisit history of battles from Romans to World War II. Memorials are part of the landscape, within which a few Medieval era towns remain. Of special note is the red poppy, an icon of remembrance, launched after World War I and inspired by the poem of an army doctor, seeing the reality of battle field trauma.
When Brugge declined in commercial power, a victim of politics, religion and environmental disaster, the silting of its river, Amsterdam rose to take its place. Merchants of Amsterdam built their city around canals, funded by world trade from the Far East. Merchants commissioned great houses, churches and civic buildings, as well as great art. Walk through Amsterdam where Rembrandt painted and Keyser created streetscapes with towers, in an Amsterdam Renaissance of architecture. Fools lived in Amsterdam too, lured by quick profits in tulip bulbs. Tulips and tulipomania, as well as sustained fortunes made in chocolate, and birth of the Amsterdam diamond industry, an outgrowth of religious toleration, are all part of the Netherlands stories.
Vikings step to center stage in stories from Norway. Visit Viking Ships, the Fram and Kon-Tiki in Oslo, where Norwegians built ships, over a millennium, to sail Oslo Fjords, to Flam and coastal fjords up the coasts of the North Sea. Viking technology in rowed and sailing ships are a marvel of the early Medieval world. When Vikings wanted a diversion from sailing and ravaging monasteries in England, they played chess. Examine the aesthetic side of Vikings Playing Chess.
Norwegian fjords have beauty, which cannot be captured in a story. These stories tell of the lives of people who lived among fjords, in the days when Birchlegs and Baglers Battled for Bergen, and Olav Nilsson fought Hansa merchants through the streets of Bergen for dominance in trade, until it became the Art and Artists of Bergen, who made this city a wonderous place for return port visits. The itinerary stops in Trondheim, where a marvel of church art, Trondheim Cathedral, began with burial of a Viking, who was deified and became St. Olav, displaying the Power of Place. Today, in Trondheim ask the question, where is Olav?
In Oslo wander through an entire city park devoted to the sculpture of one artist, Gustav Vigeland in Vigeland's Dream for Oslo. Nobel had dreams too. His dreams were of peace. In Oslo learn the story of Alfred Nobel and the story behind the Nobel Peace Prize. Beware of trolls among the fjords. Before travelling fjords of Norway learn The Secret Life of Trolls.
The North Sea, wonderous and beautiful today, was for people of five hundred years ago a mysterious realm. In 1553, merchants of London formed a company of Marvelous Merchant Adventurers to sail north, in a quest to sail over the top of Norway, Finland and Russia to China and Japan, in order to establish trade routes not dependent upon land travel across the Silk Road, or through the tumultuous Mediterranean. Follow the story of these hopeful merchants, who went no further than the White Sea of Russia and established trade with Tsar Ivan IV, later known as Ivan the Terrible. England opened trade with Russia, which endured for the next three centuries. Other captains, of several nations, continued to Search for a North East Passage, until a Swede, exiled from Finland by a Russian tsar, became a Swedish and Russian hero, in his conquest of the Arctic Sea. In this itinerary, stories of the Search for a North East Passage, tell of the lengths of effort merchants exerted to reach the Far East in a quest to extend trade.
While in the White Sea, visit Archangel, seaport of the Arctic north. The story here is the seldom-told tale of Archangel Part II: 1918. After the end of World War I, Allies of Britain, France and the United States focused troops on tiny Archangel for a never-declared war on Russia. This war, left out of American history books, was all too vivid for young soldiers from Michigan and Wisconsin, sent to advance on Russia, in an effort to rouse peasants to rise and reseat the royal family. This Itinerary sails from the White Sea, back to the North Sea, with a stop at Murmansk, where the story is of Murmansk Convoys in World War II. Built as a military outpost, the story is Murmansk: The First 100 Years.
Next, sail west from the Arctic reaches of the North Sea, to Iceland and Greenland. Iceland, settled by Vikings, is where the story in the capital is: In Reykjavik Celebrate the World's Oldest Democracy. Vikings governed their new land, with an absence of royals, in a system of representative democracy, that became a model for the civilized world. There is so much more to Iceland, than a venue from which to view the Northern Lights. Then sail to Greenland, where the story is mapping Greenland in the Fram.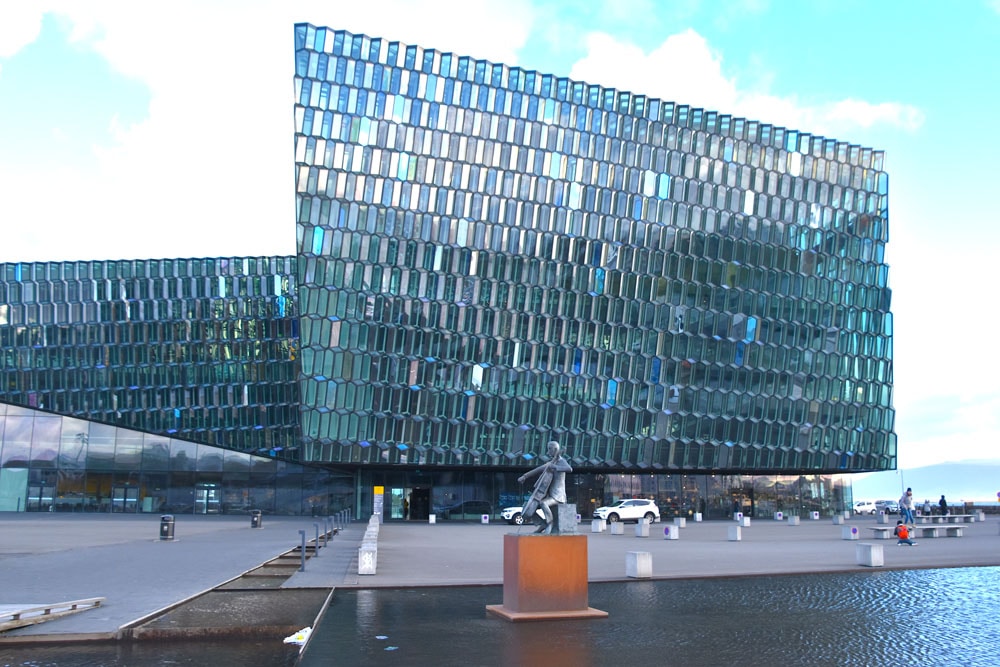 This Itinerary ends with the question still debated of: Who discovered North America, Leif Ericson, or Christopher Columbus? Read the story of the Discovery of the End of the Old and Beginning of the New World, then come to your own conclusion.
Author Sherry Hutt has been traveling the world for thirty years collecting stories of places visited and taking photos. She spends half her year entertaining cruise ship guests with stories of places they will visit. Her books tell many more stories. Read, travel and enjoy! CTH