The Next Cruise Battle: Big Ships
Just as the world emerges from the long pause of Covid-19, a new battle is resuming in the cruise ship arena. The battle of small port venues versus mega-cruise ships is back on centerstage.
The battle of small ports versus big ships is not new. From Key West, Florida to Flam, Norway, city and national groups draw lines at the pier. Cruise lines have not entered the fray. Typically, combatants are advocates of small, quaint towns and seabed health, versus dock owners and city magistrates considering receipt of per-passenger revenue.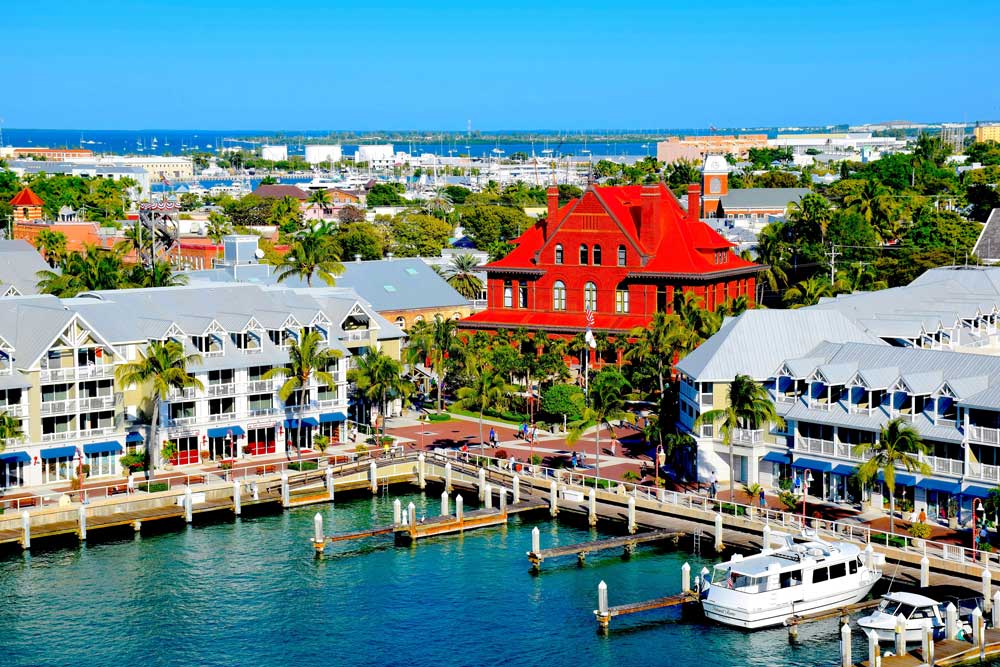 There are more than thirty cruise ships with guest capacity near or over five thousand. Dozens more are in the three to four thousand range. Some cruise lines are building larger ships, while others choose ships accommodating less than fifteen hundred guests. Cruise lines think long range. They have sorted out whether they will offer big ship gala productions and port in icon locations or offer yacht-style exclusivity and port in lesser-known enclaves. Large and small ships offer guests different cruise experiences. The menu of choices for cruise travelers is glorious.
Pre-covid pause, Flam, a tiny town in the gorgeous fjords of Norway, faced a divide in its residents of whether to allow big ships, that dwarf the harbor and pay large per-passenger port fees, or restrict ship size, to keep views for which the place is known. A compromise of sorts was reached. Ship size remains unrestricted, though residents have barricaded local streets to wandering guests. No longer may visitors wander to the Flam Church and visit the Flam graveyard, where so many ancestors were named Flam.
In Florida, home to mega-ports ideal for big cruise ships, tiny Key West, population about twenty thousand, passed a referendum restricting the size of ships to those with fewer than fifteen hundred. Proponents of small cite effects to seabeds. They accuse politicians of self-dealing at the expense of the environment. The state legislature passed, and the governor signed, legislation, limiting the ability of any locale to impact deep water ports. State legislation preempts future litigation arising from Fifth Amendment property rights.
The pier in Key West is privately owned. Per-passenger port fees are divided between the city and private owner. City revenue derives from the port and sales tax from shops and taverns along famous Duval Street. Hordes of people along the strip enjoyed by Hemingway create a festive atmosphere, that draws party, sun and souvenir lovers to Key West, the independent spirited Conch Republic. Restricting rights in this southern place, that defied the Confederacy during the Civil War, would be akin to requiring shoes for service in Duval Street taverns.
Most cruise lines endeavor to be stewards of the ocean. Restricting impacts to protected areas is accepted by good citizens of the sea. Little is solved by vilifying cruise ships.
The Covid-19 crisis created a new cruise phenomenon, the cruise to nowhere. Mega-ships, self-contained entertainment venues, are filling staterooms with guests, irrespective of an itinerary. Big ships dock in private, company-owned beach paradises, while small ships meander through hidden coves, in little seen coastlines. Guests are pleased.
Well-known is the stress on Venice from rising water and tourism popularity. The cruise industry is responsive and nimble. Big and small ships have alternatives to Venice. Big ships have available berths in commercial ports of Trieste; Ancona, south of Venice, a short shore excursion distance to fifth century mosaics in Ravenna; or Bari, providing access to Brindisi at the end of the Appian Way or Lecce, with its bevy of church angels. Smaller cruise ships dock at Tivat in Montenegro, Hvar and Rijeka in Croatia, or Koper in Slovenia. Cruise lines put icon ports, as well as new offerings in itineraries to keep guests enthused.
Cruise ships drive small economies of the world, inclusive and global. The Covid-19 pause was a health crisis and an economic crisis for small towns, host to cruise ships. The love/hate conundrum of tourism is not limited to big ships. Big hotels and airports make permanent modifications to the landscape. Cruise ships, even big ships are temporary.
News headlines of battles of small ports versus big ships is old news to cruise lines. Long-term investment in ships translates to long-term interest in preservation of cruise port environments. Cruise guests vote their choice with bookings and the industry responds.
Read more on cruise ports of Key West, Flam, Venice, and ports of the Adriatic in Cruise through History storybooks available at Amazon.com.