For Safe Travel Take a Cruise
Somehow people feel sitting shoulder to shoulder, within six feet of eighteen people, vaccination and health status unknown, is acceptable. Airports are crowded. Planes fly full. Mention a cruise to people and they shudder.
Cruise ships are sailing. Guests are vaccinated and PCR-tested. Though guests are healthy, and ships are partially booked, protocols of masks and social distancing are routine. Cruise ships offer a lovely, stress-free way to experience the world. They are safe haven for travelers.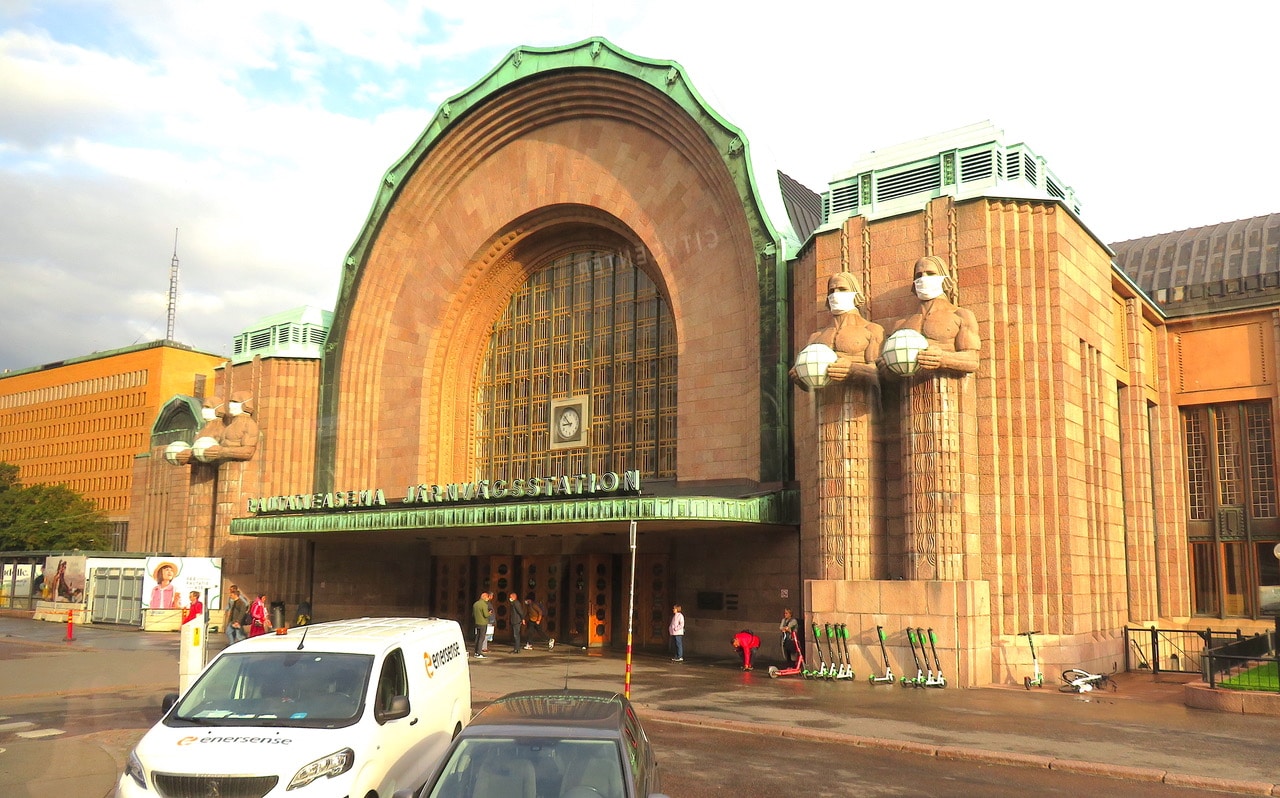 This message comes while I cruise on the lovely Oceania Marina, which sailed from Copenhagen on August 29. Marina will visit Baltic ports, then sail around France, Spain, and Portugal, into the Mediterranean, before crossing to Miami by December 1. Along the way, ports change, due to covid restrictions, country to country. Still, Oceania maintains its port-intensive itineraries.
Guests arriving on ship express an immediate sense of relief, after flights and hotels. They are at home. Masks are required on ship. Going ashore, instead of key cards at the security station, guests smile into the Ipad, which records their temperature. Tables, seats in the theater, and elevator space incorporate social distancing. On ship, guests enjoy a ratio of staff to guests of 2:1. Always clean, the ship is impeccable. Cuisine and ship services receive top ratings, per usual.
Off ship, shore excursions have small groups. Guests wander through historic streets in ports, ready to wear masks in interior spaces of shops, museums, and eateries.
Cruise guests are making a statement, proof that cruise travel, even in a time of covid, is safe travel. Making history is not why they cruise. They sail for fun and the pleasure of experiencing ports. The safe environment makes them comfortable.
Of note is vibrancy of host ports. In the time of the great pause on international travel, people stayed close to home. Germans, always known as enthusiastic travelers, frequented German historic places, such as the beaches of Warnemünde. Stepping from Marina into this historic Hansa port town, ship guests share streets with German families enjoying summer holiday. The traveler experience is genuine.
Throughout the Baltic, the experience of vibrant ports is repeated. Shops and restaurants stayed open serving locals. They now welcome cruise travelers, so important to world economies. In a normal season, Tallinn, Estonia welcomes hundreds of cruise ships. This season three ships docked in Tallinn. Marina accounted for two of the three.
Advice to travelers is to step from behind media hysteria and into the big, real world. Get the shot, get packed, and sail the world. For safe travel, take a cruise.
Dr. Sherry is traveling on Marina, presenting stories from Cruise through History. Find all the storybooks through cruisethroughhistory.com and at Amazon.com books.